Presentation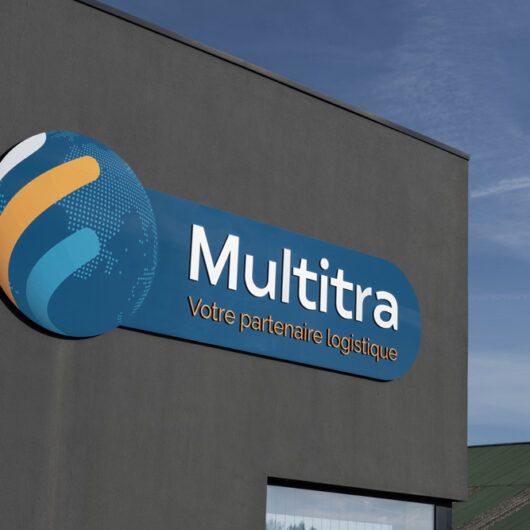 MULTITRA is a transport and logistics company that manages domestic and international transport by road, sea and air. Trust our team of experts to take care of your cargo and provide a service that is perfectly adapted to your budgetary and deadline needs. Transport in Europe and all around the world – MULTITRA delivers anything to anywhere!
MULTITRA was founded in 1998 in Stembert (Belgium) by its two administrators-founders, Daniel Plunus and Fabrice Lemmens.
In 2002 the company moves to the business park Les Plénesses in Andrimont in its brand-new facilities of 3000 m².
The constant growth will go on with the hiring of new staff each year and the expanding of the infrastructures.
MULTITRA is a key logistics platform in Belgium and, thanks to its strategic location at the heart of Europe, provides a multi-modal international transport service to any company that is looking to optimise its supply chain. MULTITRA is not just an international transport company; MULTITRA is your one stop shop logistics partner!
Nowadays the MULTITRA group is:
3 companies: MULTITRA, MULTITRA LOGISTICS and MULTITRA SUD.

A logistic hub of more than 10 000 m² including 2000m² of secure warehouse.

About twenty highly qualified and experienced collaborators who struggle to provide tailor-made solutions in terms of deadlines and budgets.
As a global logistic partner, MULTITRA provide its customers with a tailor-made service. The high-quality service remains the priority.
AN EFFICIENT BELGIAN TRANSPORT COMPANY
We are a highly qualified team and we use our expertise and experience for all kind of transport:
• Road transport
• Air and ocean freight
• River transport
• Exceptional transport
Today we work in a large part of Europe and all around the world. Our goal is to serve our clients in the best way possible. We are committed to providing high-quality services for all our freight-transport activities in order to satisfy your needs, whether for full or partial deliveries.
'GENERAL CARGO' TRANSPORT AND SECURE SERVICE
MULTITRA takes responsibility for delivering all your goods on pallets, in big bags, in bulk, etc. It does not matter whether these are industrial goods, non-perishable food items, furniture or even some kind of hazardous materials.
EXPRESS TRANSPORT
We can set up road transport within 24 hours for any urgent delivery in Belgium and Europe via direct delivery. MULTITRA also saves you time on worldwide shipments, regardless of what you are transporting.
EXCEPTIONAL TRANSPORT
MULTITRA is your partner for exceptional transport. We can handle your oversized goods at a competitive price, thanks to our dedicated service and expertise. We operate a large fleet of vehicles, with and without trailers, for the exceptional transport of heavy, oversized and indivisible items and machinery.
EVENT TRANSPORT AND LOGISTICS
We also take care of international transport for trade shows, trade fairs and more. MULTITRA is the transport partner for professional events in Europe and worldwide.
A RELIABLE PARTNER FOR YOUR CORPORATE LOGISTICS
MULTITRA Logistics boasts the latest technology for managing your inventories. It boasts a 13,000 m² logistics platform with a secure, heated storage area with racks. Check out all our warehousing services here.